Partnership Projects
Trust, Bield and Hanover housing associations initially took a joint partnership approach in 1999 to create the Equal Opportunities Programme. The remit of the programme was to promote fairness, equality and social inclusion for Scotland's Black and Minority Ethnic communities, particularly, "hard to reach" groups such as older people.
In June 2011, Trust Housing Association re-confirmed its commitment to equal opportunities by taking over sole responsibility for it. Trust's decision to hold on to its involvement follows a wide-ranging independent consultation on Equality and Diversity carried out on behalf of the three associations, including how best to support the future development work of the award winning Equal Opportunities Programme.
The Programme has been jointly funded and managed by Trust, Hanover (Scotland) and Bield Housing Associations since it was originally set up back in 1999, with additional support on individual projects by external funders including the Big Lottery Fund and the Scottish Government.
In September 2011, to deliver on the commitment of the new Equality, Diversity and Inclusion Programme, Trust Housing Association signed up to the Investors in Diversity (IID) accreditation programme, underlining its strong commitment to diversity and equality issues.
A number of initiatives and projects have been developed by Trust Housing Association to deliver the programme and it continues to deliver projects in partnership with other housing associations:
Projects (Current):
Older People's Services Development Project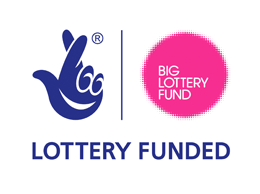 The Older People Services Project, which is active throughout Scotland, is focused on working closely with older people, their families and community groups to help them to learn about and access a range of vital benefits and services to which they are entitled.
The project provides expert advice and help on how to obtain such things as pension benefits to reduce financial stress, improvements to living environments , help with heating and energy costs, and better social connections. The project also provides support and guidance on more general age-related issues such as dementia or coping with loneliness and isolation.
The project started with 18 months' funding from the DWP in 2005, and as a result of the success and the need for it to continue, further funding was sought from the Big Lottery Fund and in 2008. The project continued to reaching out to disadvantaged older BME people. The Project surpassed all expectations, helping hundreds of individuals and their families to access benefits worth a total more than £630,000 over the initial period of three years, in which 755 benefit checks were made.
And so, It was successful in receiving Lottery funding of almost £500,000 in 2011, enabling the project which is supported by Trust, Hanover and Bield housing associations to continue improving older people's lives for a further five years.
This project is now in its second year, outperforming its original targets.
If you would like some more information, please contact the team:
Chester (Older People Services Co-ordinator) 0131 444 4941
Neeru Bhatnagar (Older People Services Co-ordinator) 0131 444 4952
Scottish Memories- Immigration Stories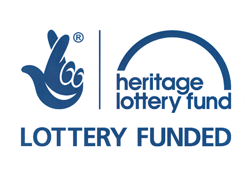 The Memories Project, which is supported by Trust, Hanover (Scotland) and Bield housing associations, has received close to £50,000 to record stories which will shed new light on a little known but formative period in Scotland's social and economic history. The Memories Project was created and developed by the Equal Opportunities Programme which has a strong track record in working successfully with older people from ethnic minority communities across Scotland.
A small project team will conduct interviews with older people from across Scotland recording people's experiences of arriving in the UK, dealing with authorities, finding homes and work and making friends, capturing the highs and lows of their day-to-day existence.
The stories, together with specially-commissioned photographs of the participants in the project as well as important historical documents and artifacts, will be collated in a book which will be distributed to those involved in the project and will be made available to selected libraries and educational establishments as a valuable learning resource.
The Memories Project will also include a multimedia element in which several individual older people will be filmed talking about their lives and interacting with school students who will have an opportunity to participate in this living history project. The resulting film footage and extracts from the book will be exhibited at several venues within Scotland in order to ensure as many people as possible benefit from the project.
The latest HLF award was obtained following a successful earlier pilot project, also funded by the Lottery. HLF has awarded more than £72 million to more than 2,800 oral history and reminiscence projects in the UK.
If you would like more information, please contact:
Rohini Sharma Joshi (Equality Diversity and Inclusion Manager) :
0131 444 4950